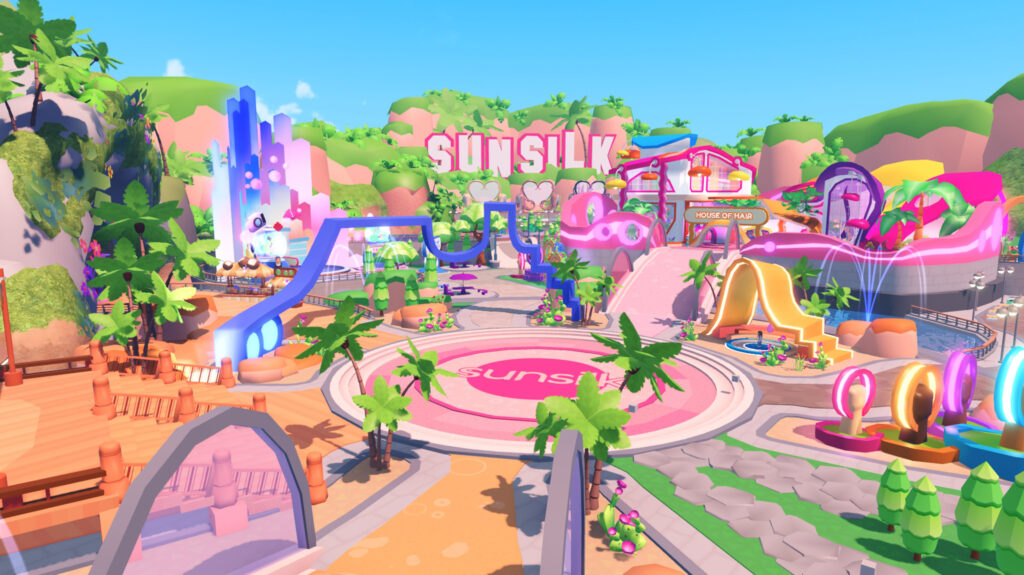 Unilever-owned haircare brand Sunsilk has launched a metaverse gaming experience within popular online gaming platform Roblox in a bid to create a more accessible gaming space for Gen Z females.
Sunsilk City aims to challenge the lack of female characters within games, and the fact that the few features are often portrayed as stereotypical 'damsels in distress' or over-sexualised, through inspiring stories of female achievement from relatable characters.
The in-game host enlisted by Sunsilk is Mexico-based bio-pharmaceutical chemist, and passionate gamer, Jessica Lakshmi. Lakshmi's avatar will act as a real-life role model to inspire women in Mexico and beyond. She will also feature in Sunsilk's Mexican advertising campaign, which will be supported by a social and influencer programme.
Outside of the metaverse, Lakshmi uses social platforms to teach people about the practical implications of science, and inspire more young girls to enter the STEM world.
"Nothing inspires me more than helping young women to follow their true passions, and I am so excited to work with Sunsilk on this campaign," said Lakshmi. "I faced a lot of barriers as a woman entering the world of STEM and I'm hoping the campaign will help give girls the inspiration and resources they need to follow their dreams. I'm a gamer myself and have loved playing Sunsilk City."