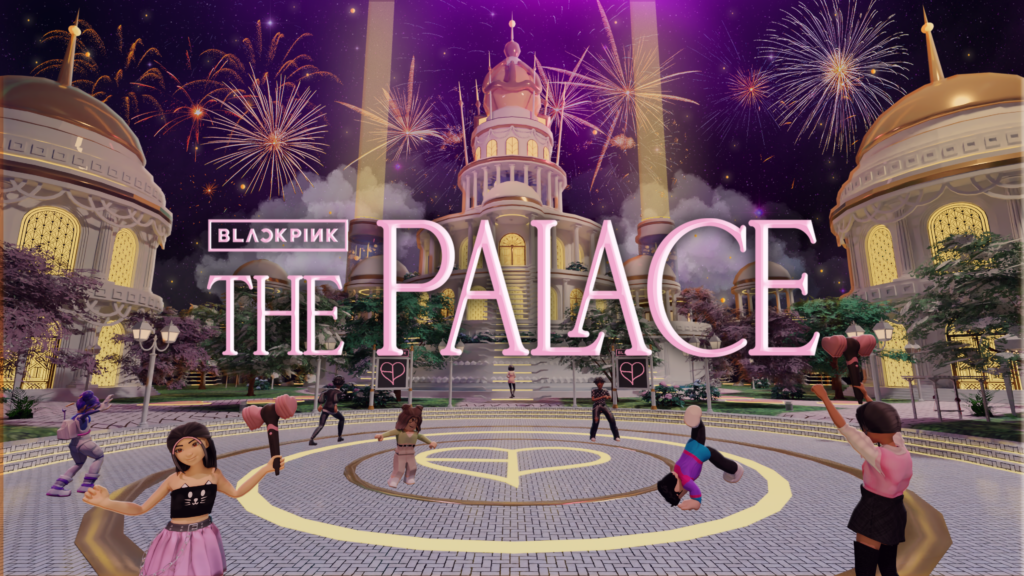 Karta can today proudly announce that we are the studio behind global K-pop super stars BLACKPINK Roblox experience - BLACKPINK THE PALACE,
Together with YG PLUS, a subsidiary of YG Entertainment, we have created a virtual persistent experience on Roblox for the bands passionate fan base - the BLINKs. A place where millions of people connect and communicate daily, to party, dance, and live all things BLACKPINK.

Inside the palace, fans can meet, socialise, and enjoy content from the band, visit various spaces designed around BLACKPINK's iconic music video scenes, and enjoy some of the artists' favourite things–from digital fashion to signature choreography. This is the band's first persistent immersive experience on Roblox and will be updated with new content year-round for BLINKs to enjoy together any time, any day.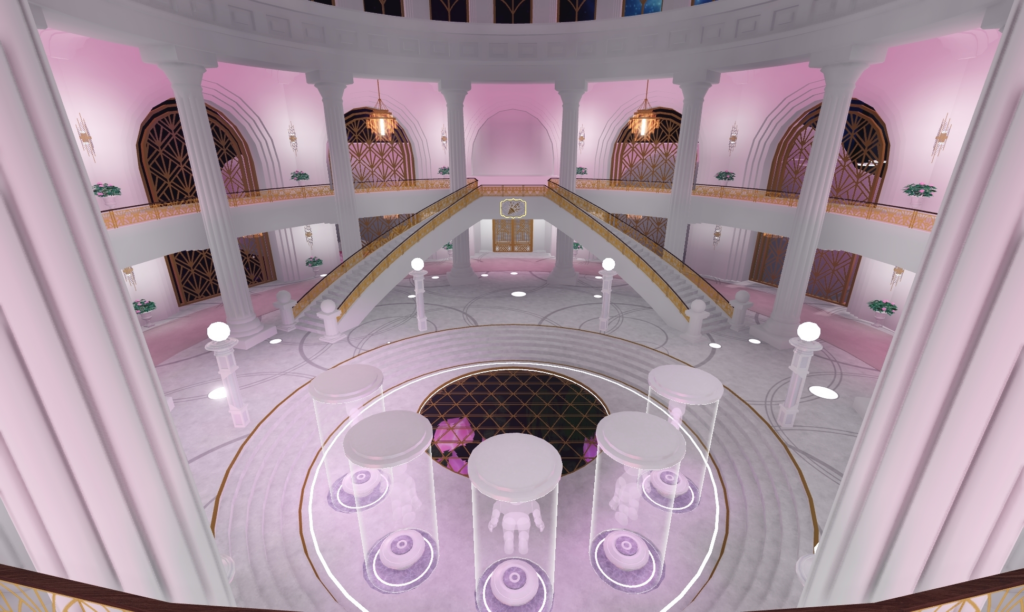 BLACKPINK THE PALACE also offers interactive experiences and challenges to its visitors. For example, BLINKS can take pictures with the band members' avatars, explore a majestic throne room, and earn in-experience currency to decorate and host BLACKPINK-themed parties for their friends. In the caverns below the palace, users can pick up a hammer shaped like a BLACKPINK lightstick to smash crystals and gain more power to upgrade their in-experience items.
Finally, BLINKs can also purchase BLACKPINK's signature outfits and emotes for their avatars to channel their favourite artists' styles and practice their iconic choreography.
"We look forward to welcoming fans from all over the world to a beautiful virtual palace where they
can party, connect, and experience everything BLACKPINK beyond the constraints of time and
space," said Hyojung Lee, Head of IPX Division at YG PLUS, commenting on the launch of
"We're absolutely delighted to have worked with BLACKPINK and YG Plus on this experience. The band has some of the most passionate fans on the planet and we think we've built something that the Blinks will love and play for years to come," says Karta Co-founder Tony Barnes.
BLACKPINK is a girl group from YG Entertainment consisting of JISOO, JENNIE, ROSÉ and LISA. From the release of their first single in August 2016, BLACKPINK has captivated the world. Seven years later, they marked a milestone for K-pop becoming the first Asian artists to headline the Coachella Festival in 2023. Currently, BLACKPINK is the number one artist on YouTube with more than 90 million subscribers to their official YouTube channel. BLACKPINK's influence as global icon gets stronger every day. As a group and as solo artists, they have collaborated with global pop stars and all four members are active ambassadors for famous fashion and beauty brands.