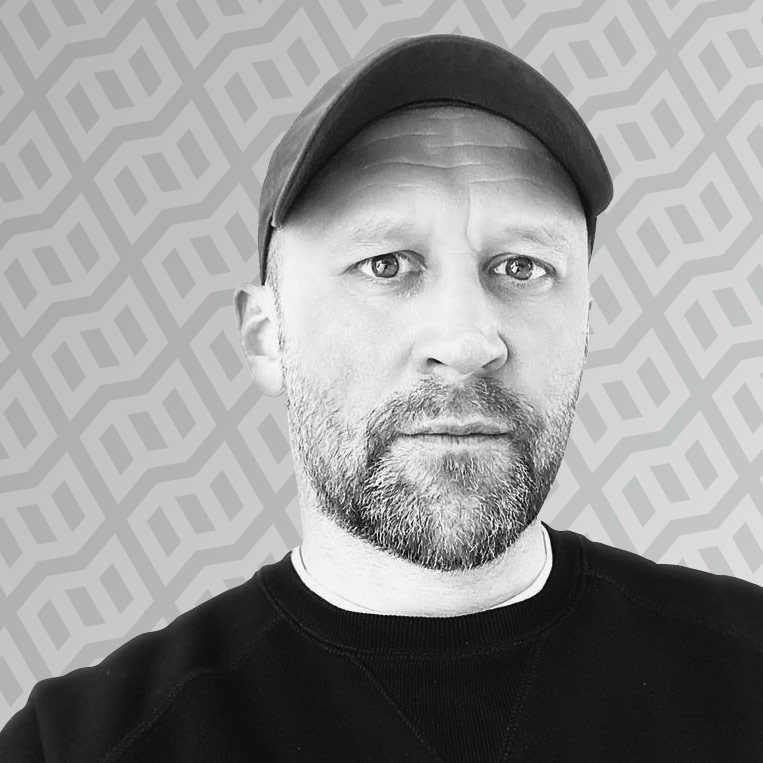 Music industry pioneer, Tony Barnes, is helping to launch music artists and brands into the metaverse
Karta is making the metaverse accessible and effective for artists and labels
London, UK - March 2023 Karta, a fast-growing metaverse studio pioneering the world of in-game experiential marketing for musicians, brands and sports teams, has announced ex-Virgin EMI Records senior director and music industry veteran Tony Barnes as its co-founder.
Founded in 2021 by Barnes and CEO Erik Londré, Karta helps connect brands with billions of people that inhabit the world's most popular video games and virtual worlds. The startup is on a mission to make the metaverse accessible and effective for all brands across all platforms. Since its launch, Karta has delivered successful projects across Roblox, Fortnite and Decentraland for the likes of Amazon Music, Fnatic, Unilever and Ronald McDonald House. Karta recently built the first persistent fan hub on Roblox for female K-Pop megastars TWICE, in collaboration with JYP Entertainment, Republic Records and Universal Music Group.
Hailing from a stellar 18-year career in music, Barnes is widely regarded as a digital-marketing pioneer. As an early torchbearer for streaming platforms, Tony devised award-winning digital strategies, introduced influencer marketing to music campaigns and was among the first music execs to collaborate with and champion Tiktok. Rising to senior digital positions at Universal Music, Virgin EMI and Hipgnosis, he's worked on campaigns for hundreds of artists including global superstars Queen, Katy Perry, Sir Elton John, Shakira, Kanye West, Florence & The Machine and Halsey, as well as dance music legends Avicii, David Guetta, Tiesto and Eric Prydz. He also helped to launch the careers of artists such as Emeli Sande, Jonas Blue and James Bay, and played a key role in the success of Swedish House Mafia. Furthermore, Tony is a forward-thinker who chaired the 2020 Brit Awards Digital Committee which smashed previous online records and brokered the first deal between Tiktok and the BRITs, heavily featuring Lewis Capaldi.
Tony Barnes, co-founder of Karta, commented: "Erik and I started Karta with a simple mission - to help artists and brands connect with the vast number of people that are playing and socialising in video games and virtual worlds. Over the past few years we have witnessed the growing momentum in cross-industry collaboration between gaming and music, for example, starting with Marshmello's unpredictable success in 2019 with the first Fortnite in-game concert, which became the cornerstone that led to other in-game activations from Travis Scott, Lil Nas X, Ariana Grande and many more. But we see a world beyond one-off activations, where artists can harness the metaverse as an evergreen channel to grow and connect with their community. I am so excited to continue building Karta alongside Erik and our incredible team of passionate music lovers and life-long gamers."
With Tony's valuable music industry knowledge, he aims to help create unforgettable experiences for brands to immerse themselves into the metaverse space. Karta approaches every challenge with a marketers mindset and proves that the metaverse isn't a temporary farce; it's the real deal that delivers real world, tangible results. Backed by decades of experience across music and gaming, Karta identifies key trends to challenge the way artists deliver exciting in-game activations to their audience.
Erik Londré, CEO and founder of Karta added: "The metaverse isn't a vision of the future, it's happening right now, and Karta is here to connect artists with their audience and bring them closer than ever before. It is the most exciting collision of music, art, youth culture and technology and we have just scraped the surface of what this will offer the music industry. So having Tony, an incredible marketer and creative that knows the world of music inside and out is extremely valuable, to us but more importantly - our clients."
For more information, go to https://www.karta.game/.
–ENDS–
Please download images via WeTransfer here
ABOUT KARTA
Karta is a metaverse studio that helps brands, artists and sports teams connect with the billions of people that inhabit the world's most popular virtual worlds. With a marketer mindset and over 50 years of experience in gaming, music and esports, Karta has carved a new, accessible and effective way for brands to build long-term presence and achieve real tangible success within the metaverse.
The London-based company was founded in July 2021 by ex-Fnatic Erik Londré and music business veteran Tony Barnes.
CONTACTS