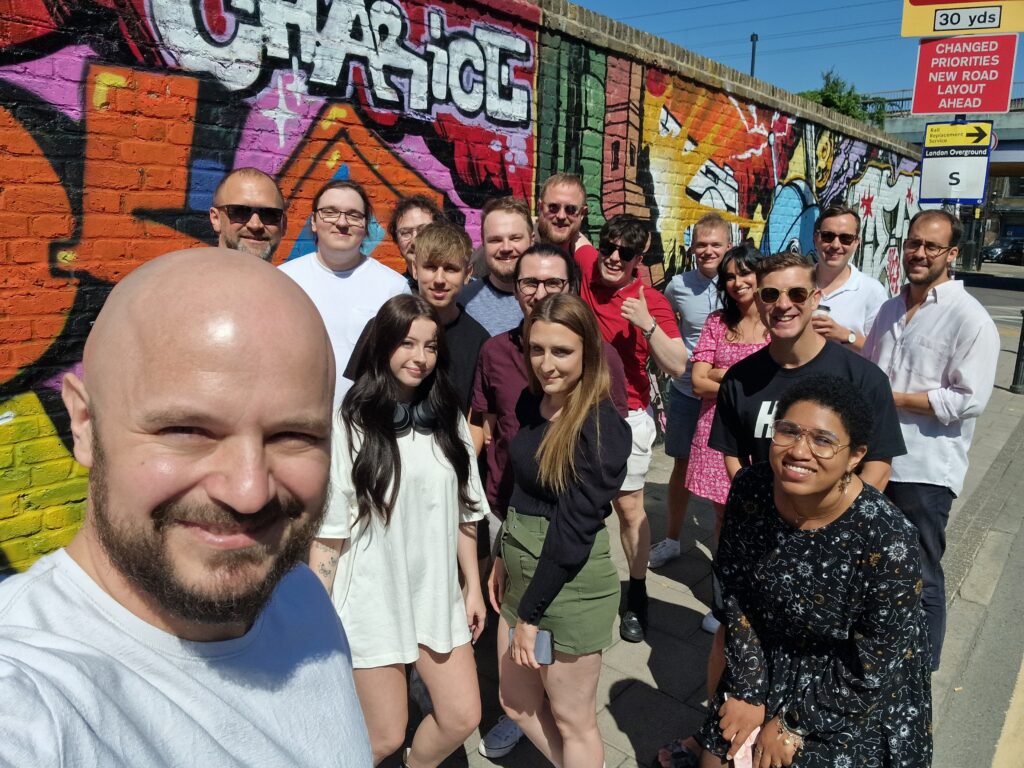 London, UK - July 2023. Karta, an award-winning Metaverse studio pioneering the world of in-game experiential marketing, has secured investment from industry pioneers across the music, gaming, sports and finance worlds after a successful funding round.
Launched as a startup in 2021 by music industry veteran Tony Barnes and Fnatic's ex-Head of Events Erik Londré, Karta makes the metaverse accessible and effective for musicians, brands and sports rights-holders. In just two years, the studio has delivered a number of successful projects on Roblox, Fortnite and Decentraland for the likes of Amazon Music, Unilever's Sunsilk and most recently K-pop megastar girl group TWICE.
Collectively, these campaigns have reached over 100m young people through Karta's unique approach to creating virtual experiences, earning the startup several industry awards and a recent shortlist in the Health & Wellness category at Cannes Lion Awards, for its work with Ronald McDonald House. The new investment now provides a springboard for Karta, enabling it to service the booming demand for these virtual worlds.
The recent funding round was led by venture capital firm GameTech Ventures and includes names from the music sector including Amy Thomson. Thomson, a trailblazing artist manager and ex-Chief Catalog Officer to Hipgnosis, chose to invest after recognising Karta's unique offering of building experiences with a marketer's mindset, as well as its vision for brands and artists to harness the metaverse as a powerful marketing tool.
Speaking on the investment, Partner at GameTech Ventures Lachlan Gowrie-Smith said: "Erik, Tony and the team at Karta are building the very best brand experiences on leading gaming platforms with consistently exceptional results. By adopting a partnership mindset with a long-term view and a focus on rich experiences and fun for communities of fans, they are pioneering a new medium of deep engagement with consumers. With an experienced and talented team, we're delighted to be joining their journey with this investment".
The recent launch of the hugely successful TWICE Square - a fan experience built for K-pop megastars TWICE, through a partnership with Republic Records and JYP Management, has demonstrated Karta's award-winning prowess for building long-term music metaverse activations for big name artists. TWICE Square is the current #1 music experience in Roblox and the third most popular branded experience overall on the platform in 2023.
Amy Thomson, added: "It was obvious as we navigate the way people engage with music and everyday life now in the metaverse to back a company who are not only building the best spaces I've seen there but also planning innovation I think will evolve this into a place we can't live without".
The recent funding round also drew support from a range of other high-profile investors across gaming, sports, entertainment and finance industries including global entertainment company Toikido, CEO of Sports Loft Charlie Greenwood, Chairman of UK Finance Robert Wigley, Powster Founder and CEO Ste Thompson and venture studio Big Ideas Group.

Erik Londré, CEO of Karta, said: "We're incredibly grateful for the backing and support received so far from some of the most well-respected figures in the industries we work with. They, like us, know the metaverse is the real deal and is delivering real word results that matter. The investment raised is going to be crucial in helping us service the growing demand for metaverse experiences by investing in our team, platform and regional expansions."