Meet me in Twice Square <3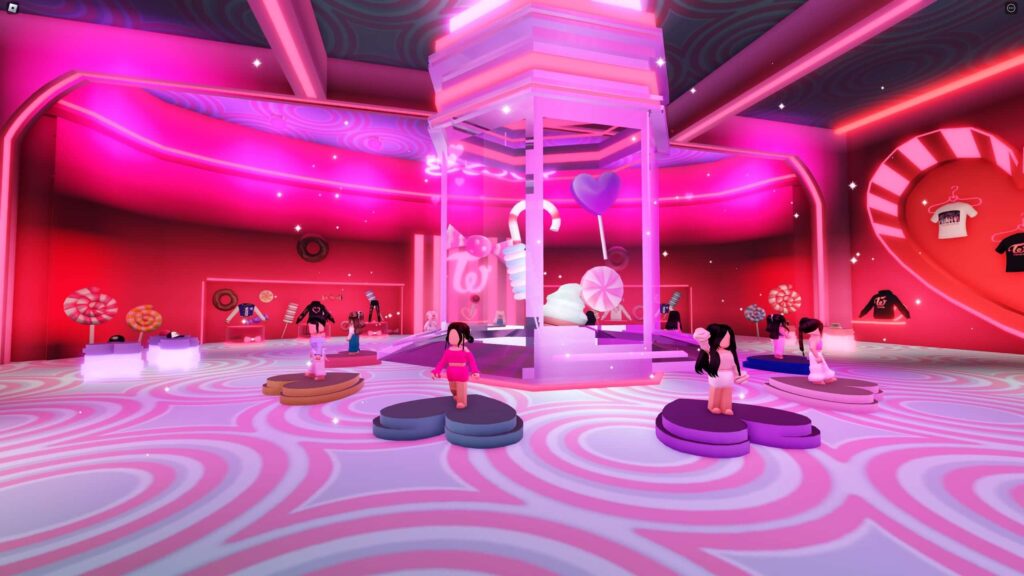 Fans of South Korean girl group Twice have a new digital hang out in Roblox. In celebration of their new EP Ready to Be, which drops on Friday, the group has collaborated with the global gaming platform to create "Twice Square."
The design takes strong inspiration from the group's "Yes or Yes" music video,(Opens in a new tab) replicating entire sections of the video's set, right down to the popcorn machine. Fans can collect plushies and buy Twice-inspired digital clothing and accessories. I snagged myself a white and pink sweat set, purple crown, and Twice light stick. Emotes inspired by the group's dance moves are also available.
According to Billboard(Opens in a new tab), Twice members themselves will be making appearances in Twice Square, and a part of the map called "Twice Pier" has yet to open. (Its grand opening is slated for March 24, member Mina's birthday.)